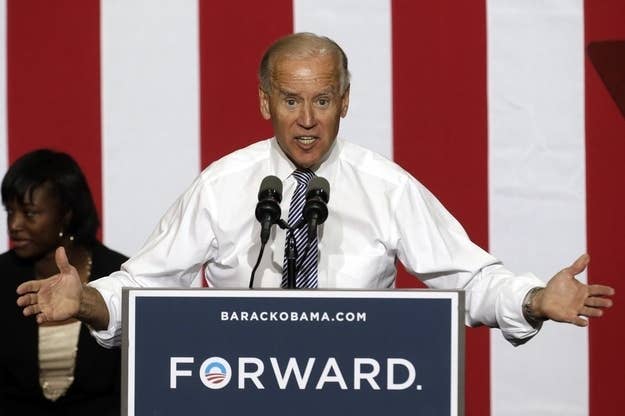 Joe Biden visited the Mocha House in Warren, Ohio, today, and had an interesting conversation with a table of Greek men, according to the pool report.
Approaching a table of men he knew to be Greek, the VP said, "I'm Joe Bidenopoulos."

"Ask George," he said — it's unclear who George was, maybe someone at the table — "who's the most Greek Irishman he's ever known." Sounded like Biden was suggesting he is.

He moved on to a table of three women, who he briefly sat down with, before moving on to one where two women were sitting.

"Let's dance," he said to one, a woman named Jennifer, as she stood up right next to him. They posed for a photo before he turned to her tablemate, who was wearing scrubs, and asked, 'Are you a nurse?" He then sat down and started speaking to her quietly, presumably about nurses.

Before leaving, he posed with a group of restaurant staff and owners, and talked about Greek food and rice pudding.

"Can I get some rice pudding to go?" he asked, just before the pool was ushered out at 1:05 p.m.