Convention Rebels Gain Ground For Floor Fight
"The last thing you want to do is poke a stick in the eye of conservative activists," says Brown. Romney camp tries to hold the line on a compromise.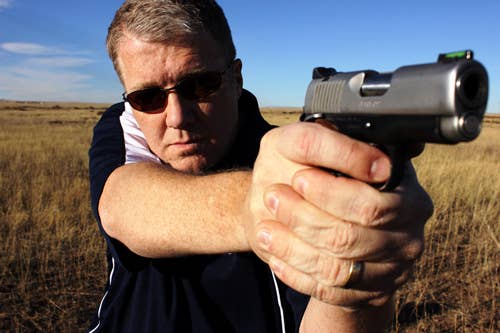 An alliance of grassroots conservatives and Ron Paul supporters continued Tuesday afternoon to press to stage a complex fight over party rules and party control on the floor of the Republican National Convention.
Mitt Romney's allies have sought to tighten candidates' control over delegates to the convention, after supporters of Ron Paul threatened to take over several states' delegations at party conventions. They are seeking to change party bylaws to allow the party's leaders to alter rules between conventions, which would mark a shift of power from the grassroots to the leadership.
But in a hectic Rules Committee meeting at the Tampa Bay Times forum here Tuesday, Romney's allies struggled to maintain their grip as the rebels, cheered on by outside voices like Sarah Palin and Michelle Malkin, showed their staying power.
"If you're trying to have a convention, last thing you want to do is poke a stick in the eye of conservative activists," said Dudley Brown, a gun activist and delegate from Colorado who is organizing the fight against the new delegate rule.
Romney's allies appeared to have reached a compromise with the rebels Tuesday when the Rules Committee voted to amend Rule 16, the one centered on delegates, to shift the procedural onus from candidates to the delegates themselves, who would be considered to have resigned if they attempted to vote against the winner of their state's vote, but who would not be disqualified in advance.
"We got it right. It deals with what the delegate does and not who they are," said Mississippi RNC member Henry Barbour, a leadership ally.
But Tuesday afternoon the conservatives rallied, and are now fighting to reach the required number of signatures —25% of the committee's more than 100 members — to hold a vote on a minority report to the rule.
Meanwhile, the conservatives appear to have achieved enough signatures to force a vote on an amendment the other issue, Rule 12, which would allow party leaders to change party rules between conventions.
The rebels say momentum is on their side: Supporters of the Rule 16 and Rule 12 changes claim they have at least six state delegations — Iowa, Colorado, South Carolina, Maine, North Dakota, and Nevada — backing them, enough to force roll call votes on the issues.
They also say the Establishment is breaking ranks.
"My phone has been ringing off the hook with Romney supporters asking me to sign these things," said Ashley Ryan, a Ron Paul supporter and Maine delegate.