Bill Clinton Courts Obama Donors
Hillary 2016?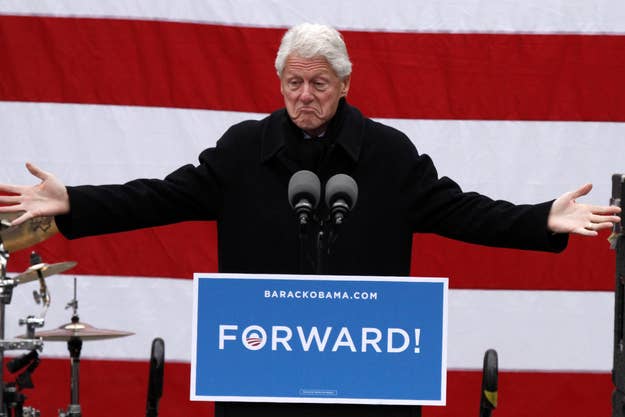 WASHINGTON — Former President Bill Clinton is addressing President Barack Obama's top donors Saturday at a meeting of his National Finance Committee in Washington, according to one of the attendees.
On the weekend of Obama's second inaugural, the committee is celebrating the largest fundraising haul by a presidential candidate ever, topping more than $1 billion. On Friday, Obama met with many of the donors at the White House for a brunch and a reception.
Clinton took on an outsized role for Obama after his widely-hailed and fiery speech at the 2012 Democratic Convention, but his visit with the top donors will surely fuel speculation that he is laying the groundwork should his wife, retiring Secretary of State Hillary Clinton, decide to seek the presidency again in 2016.