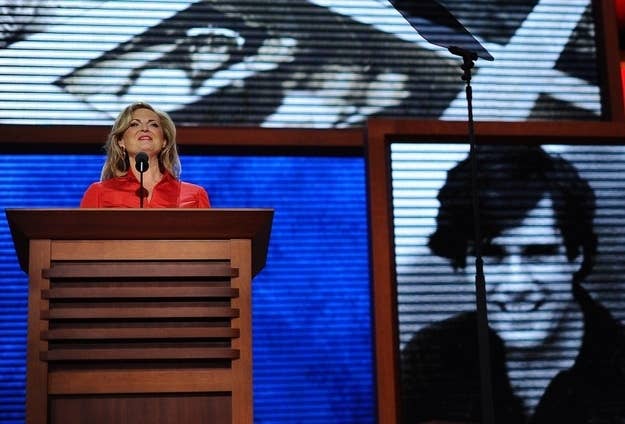 TAMPA — The wife of Republican presidential candidate Mitt Romney made a play for Hispanic voters on Wednesday in a lunch speech to the Latino Coalition.
Romney, who held three campaign events today after speaking at the Republican National Convention last night, said Latino voters would be mistaken to cast their ballots for President Barack Obama.
"I was sitting backstage listening [and] I thought, it's also very important that the Latino community recognize how important this election is for them," she told a crowd of several hundred hispanic and business community leaders. "And they are mistaken if they think they are going to be better off with Barack Obama as the president."
"There really is only one way to prosperity for small business — and that is, the simplest way I can say this is, if Mitt Romney wins, American wins," she continued.
The Romney campaign is depending making inroads with Latino voters to help carry Florida, something Romney alluded to in her speech, asking those in attendance to reach out to everyone they know in Florida to support Romney.