North Carolina Doctor Comes Out As Transgender With Letter To Patients
The hospital where Dr. Levin works as a pediatrician also sent a letter to patients' families voicing their support.
Dr. Levin, a pediatrician with the Carolinas HealthCare System (CHS) in North Carolina, sent a letter to all her patients last week coming out as transgender and announcing her transition.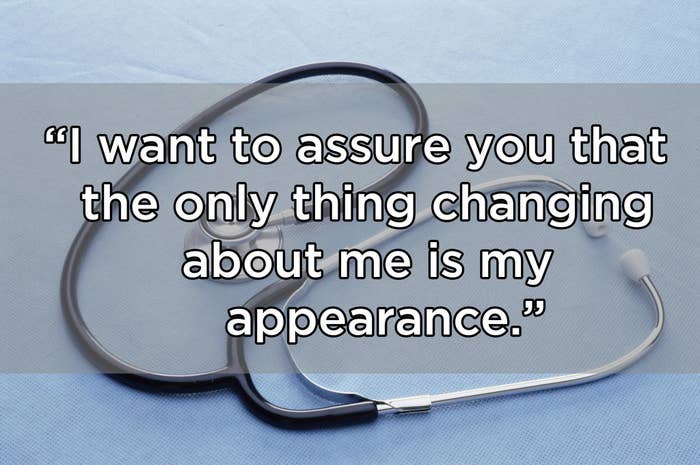 In the letter, Dr. Levin noted that after a short leave from work she would be living life "more authentically" as Dr. Laura Levin, a trans woman. Dr. Levin currently acts as medical director at Piedmont Pediatrics.
In the letter Levin stated: "I hope you will see that I am the same person at my core that I have always been...":
Dear Parents and Guardians:

I have been a pediatrician at Piedmont Pediatrics for 20 years and look forward to many more years working with my colleagues and my patients here in Concord. Because of my relationship with my patients, their families and the community, I am writing to share with you an important change in my life and to help explain why this change is necessary. I am taking some time away from work in March. When I return a few weeks later, I will begin living my life more authentically as Laura Levin, a transgender woman. You may not be familiar with this term, but a transgender or transsexual person is a normal, healthy person whose gender identity does not match
their physical gender.

There are many studies about this medical condition and its causes, but that is not why I am writing you today. As someone who has dedicated my adult life to caring for my patients and their families, it is important to me to communicate openly, as the relationship between a caregiver and the patient and family is very important. I want to assure you that the only thing changing about me is my appearance. The excellent care your family has received at Piedmont Pediatrics will not change. When I return to the practice in March, I hope you will see that I am the same person at my core that I have always been – a physician who cares deeply about patients, who provides compassionate, excellent care, and who is committed to patients' wellbeing and health. Being a woman does not define me. It just happens to be a part of who I am that
will now be visible to everyone else.

I'm sure you have a lot of questions. Therefore, over the next several weeks, and again for several more weeks after I return, I will be holding open office hours to meet and speak openly and honestly with the parents and guardians of my patients. My intention is to help everyone understand and be comfortable with this transition.

[...] I know this may be difficult to accept, and you may be concerned with how to talk to your children about this transition. I understand those feelings; please be assured that I am prepared to help with them. I have resources available for parents and guardians, so please contact me or Customer Care at 704-355-8363 if you would like more information.

I look forward to many more years of providing care for you and your child. Thank you for allowing me o be a part of your life.
Warm regards,
Hal Levin, MD
"I wanted my son to have a male doctor because I thought that'll be cool it's another guy and now he's not going to be anymore," one parent told WCOS TV.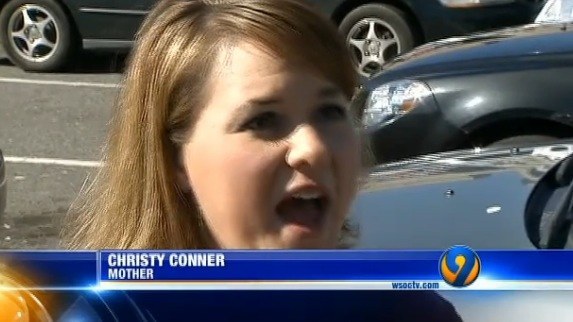 The CHS sent a letter in support of Dr. Levin's announcement, noting that the hospital promotes an environment where "differences are valued and integrated into our workforce."
Dear Parent or Guardian: Thank you for choosing Carolinas HealthCare System and Piedmont Pediatrics for your child's healthcare needs. Our physicians, advanced clinical practitioners and staff value the relationships we have developed with our patients and their families.

This letter serves as notification to you of an upcoming change within Piedmont Pediatrics. Dr. Hal Levin has been an integral part of the practice since 1994 and currently serves as the practice's medical director. Effective March 23, 2015, Dr. Levin, who is currently going through a gender transition, will begin practicing as Dr. Laura Levin. Though Dr. Levin's appearance will change, we can assure you that Dr. Levin will continue to practice medicine in a way that supports Carolinas HealthCare System's mission and core values: Caring, Commitment, Integrity and Teamwork. We will work with Dr. Levin, the staff, our patients' families and the community to ensure every patient continues to get the best, most compassionate care available.

Carolinas HealthCare System promotes an environment where differences are valued and integrated into our workforce. Our culture of inclusion and respect allows us to achieve our goals and deliver the best possible experience to the patients and communities we serve. We understand that you may have questions or concerns related to this. Beginning February 12, Dr. Levin will be available for three weeks from 5:30 - 7 p.m. to answer any questions you may have. We also have resources available to parents and guardians to help you and your family understand and discuss Dr. Levin's transition.
On the Independent Tribune's Facebook page many parents offered support: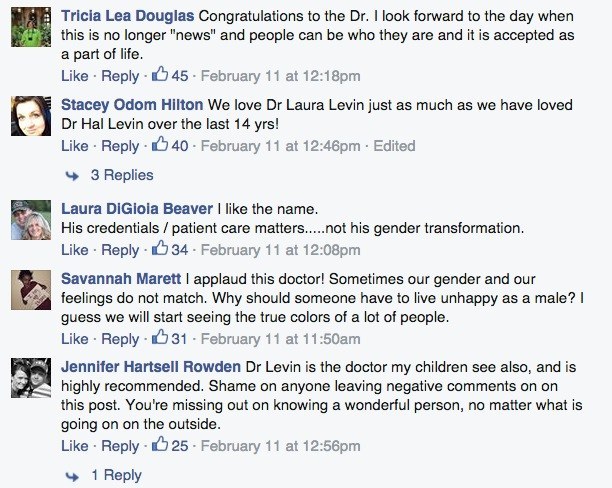 The hospital and Dr. Levin are providing office hours during the next few weeks to answer any questions parents might have.