12 Things From Bellesa Boutique That Already Have Rave Reviews
From a couples vibrator to a set of silicone butt plugs, these are the items users simply can't stop gushing about.
We hope you love the products we recommend! All of them were independently selected by our editors. Just so you know, BuzzFeed collects a share of sales and/or other compensation from the links on this page. Oh, and FYI — prices are accurate and items in stock as of time of publication.
1.
A rechargeable rabbit vibrator that'll stimulate your G-spot and clit at the same time for a killer blended orgasm. With two motors and seven vibe settings, this waterproof toy won't let you down!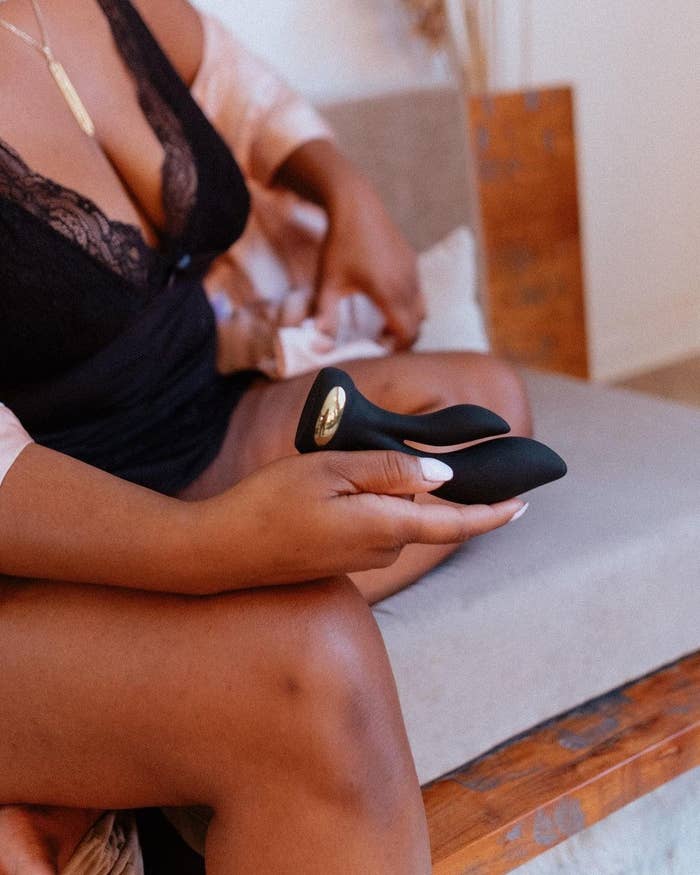 2.
A 6.5-inch silicone dildo, because sometimes you need a quick and easy way to stimulate your G-spot. This dildo, which features a satiny smooth exterior, is perfect for beginners. It can also be used as a harness accessory.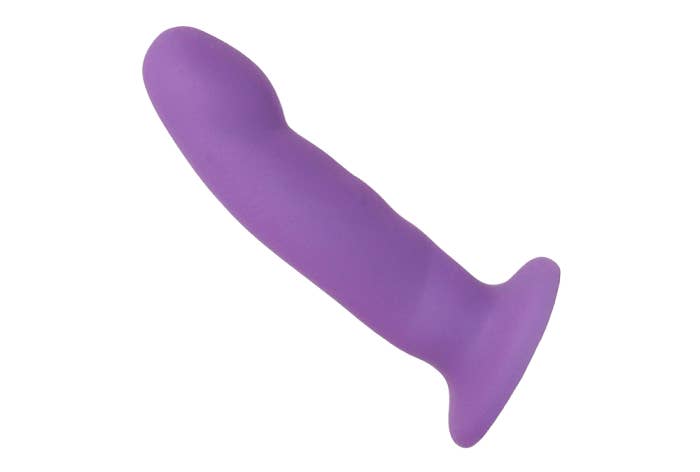 3.
A finger clit vibrator that mimics your finger with an egg-shaped paddle of 105 textured silicone rods, but is ~so~ much better. The star of this wearable toy is its flickering tongue with 10 vibration intensities that range from a gentle brush to life-changing stimulation.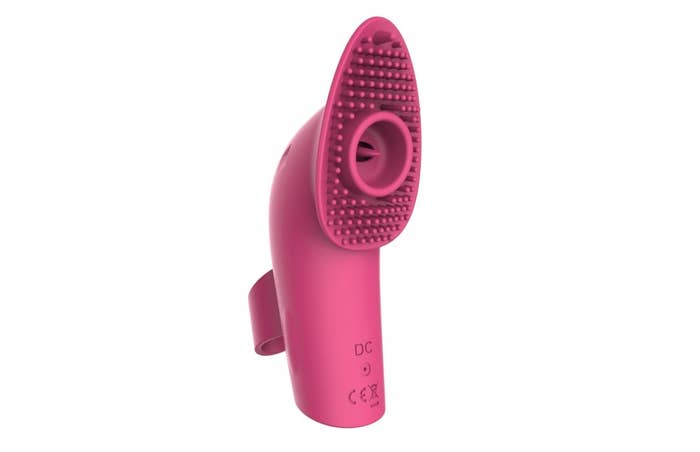 4.
A BuzzFeed AirVibe waterproof vibrator so you can stimulate your G-spot and clit ~simultaneously~. This super discreet vibrator delivers vibrations to your G-spot and uses pressure wave technology to gently suck and caress your clit. It's also rechargeable, so you don't have to worry about always having batteries on hand.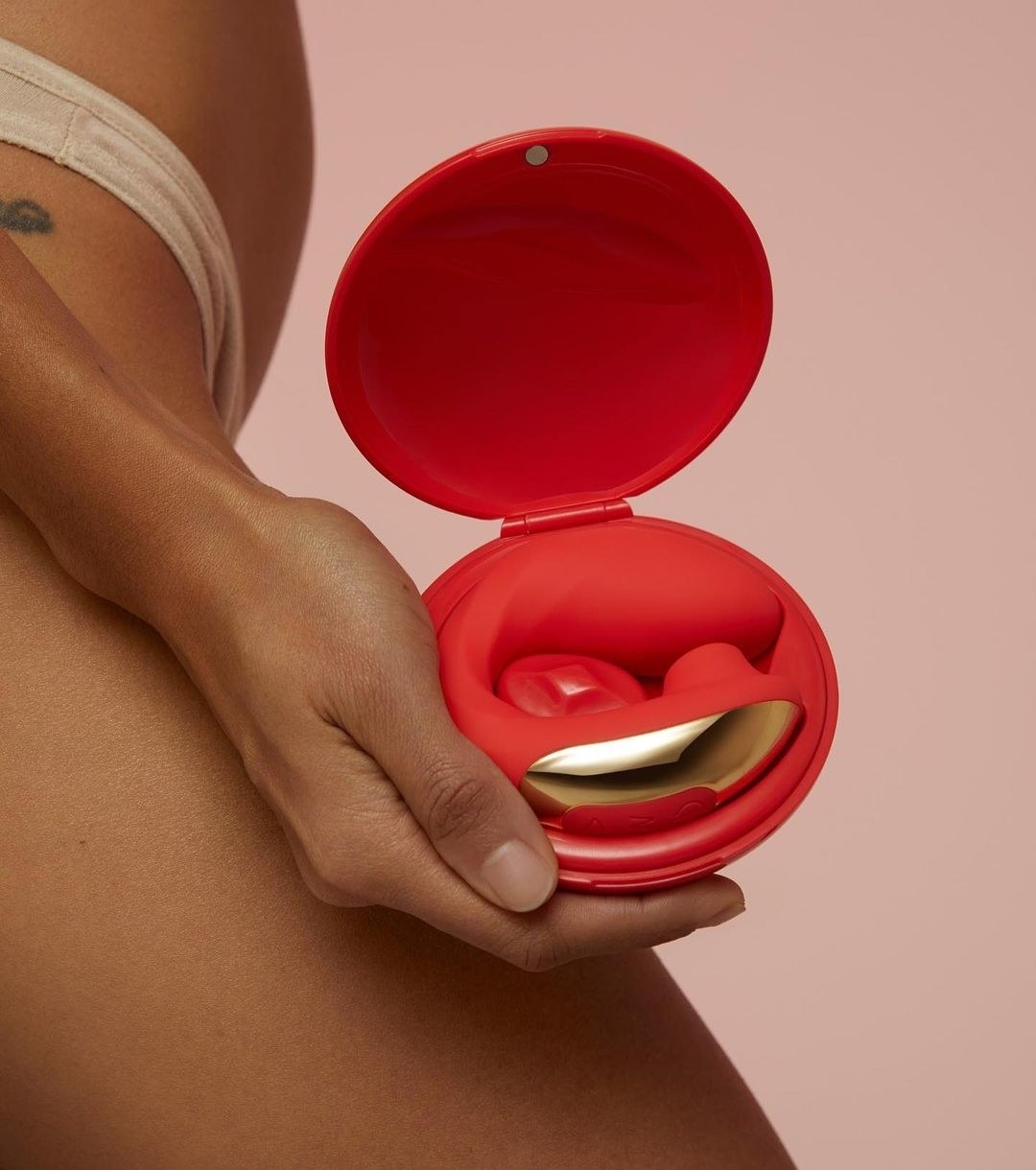 5.
A set of three butt plugs of varying sizes for anal play. These smooth and tapered plugs are suited for beginners *and* experts — reviewers love that they're made of silicone and offer a unique backdoor sensation. They're also hypoallergenic and can be cleaned easily using warm soapy water.
6.
A pair of nipple clips connected by a 13-inch chain that'll satisfy any BDSM curiosity you might have. These adjustable clips are perfect for nipple stimulation during sex, which can intensify orgasms.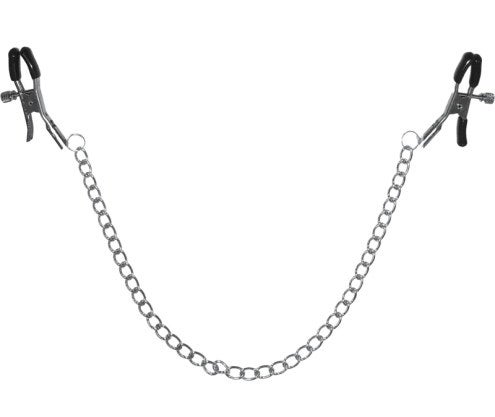 7.
A small clit vibrator that's strong yet quiet so you can get off even if your roommates are home. This vibrator has a pointy side and a squishy, flat side, meaning you can choose how you get off. What's more? Its clamshell carrying case, which also acts as a charger, makes it adorably discreet.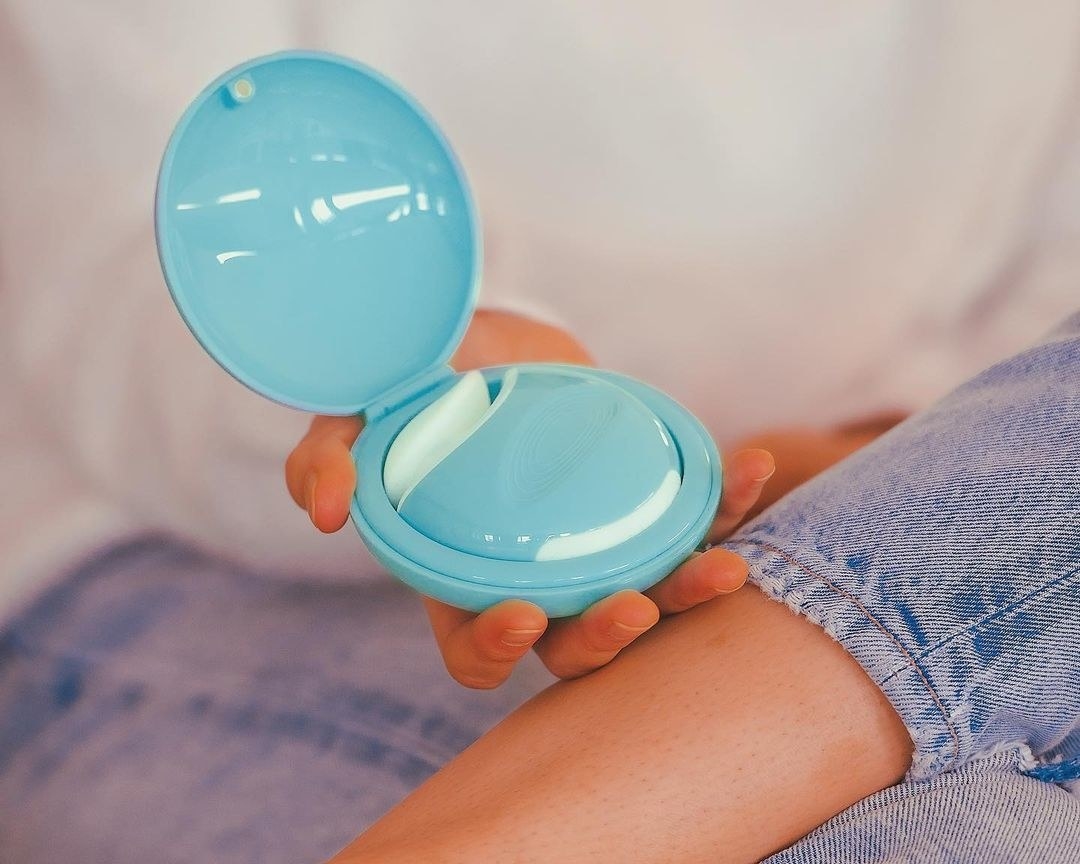 8.
A couples kit – it comes with a cock ring, clit bullet vibrator, and anal vibrator so everyone is satisfied in more ways than one. What's more? Each toy has 10 different vibration settings.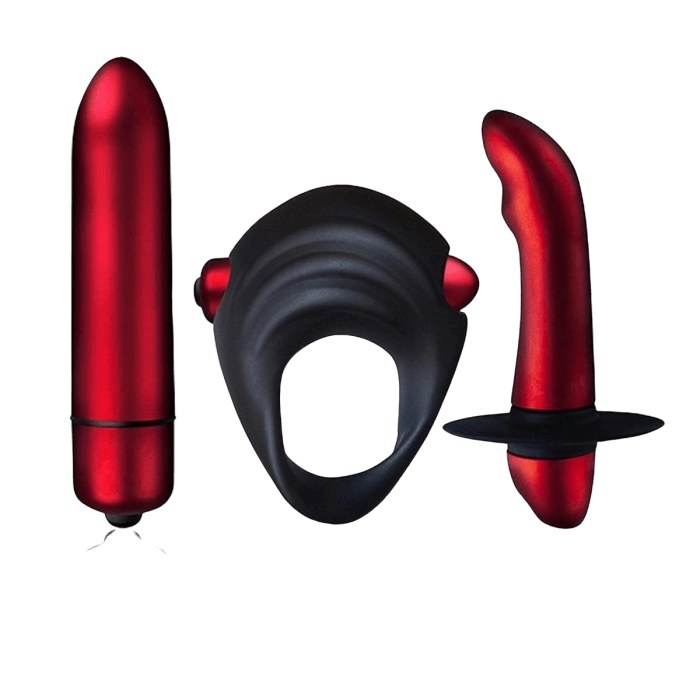 9.
A luxurious wand with seven vibration modes that'll bring you pleasure in the shower, in the bedroom, and everywhere in between. This sleek silicone toy matches each vibration pattern to a color via an LED lightbar so you can easily discern what works best.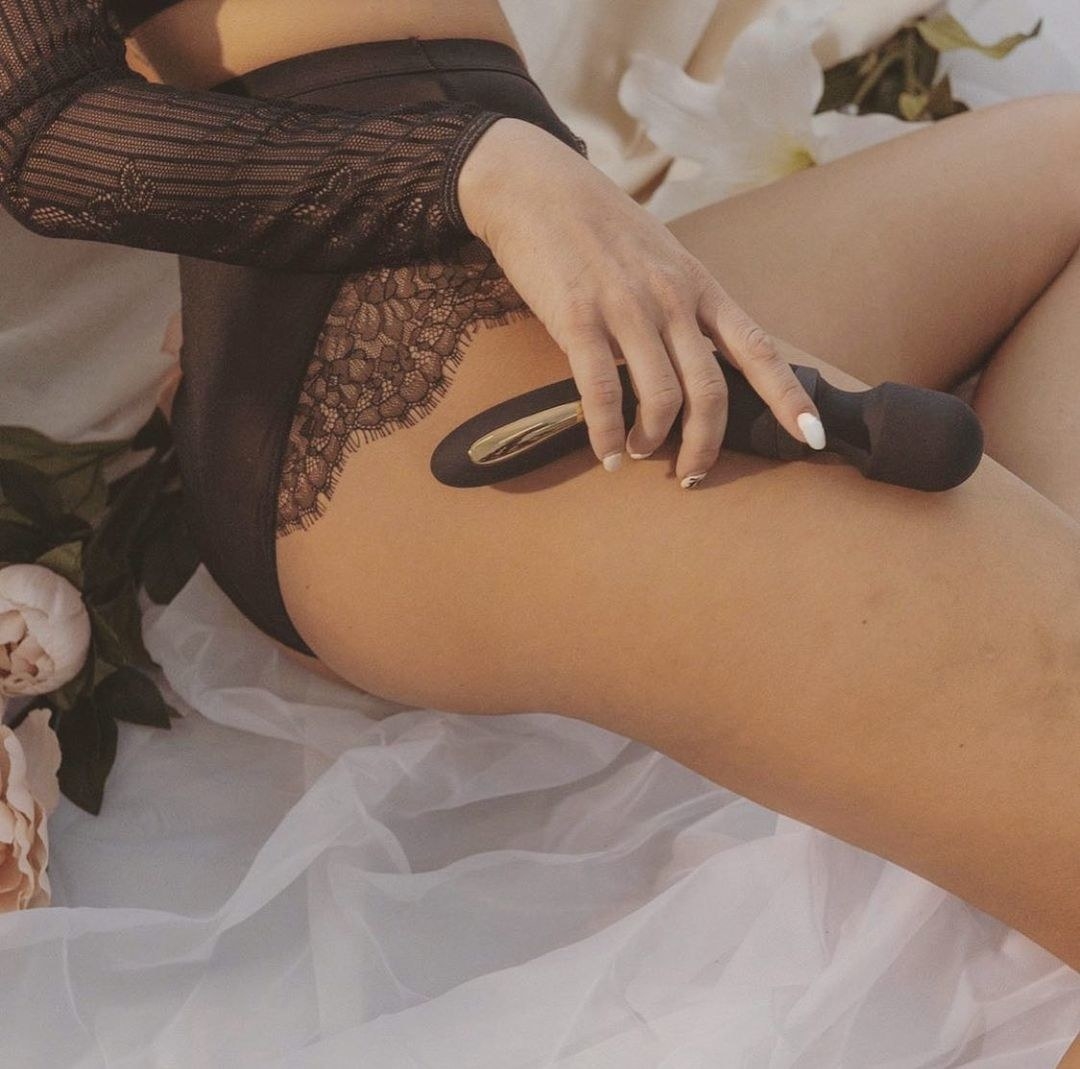 10.
A Luvli Ditto couples vibrator so you and your partner can get off together. This wearable toy, which is flexible and hands-free, was designed to enhance pleasure for both individuals while staying comfortably and perfectly in place. Reviewers love that this waterproof vibrator has one easy-to-access button that controls all 11 vibration modes.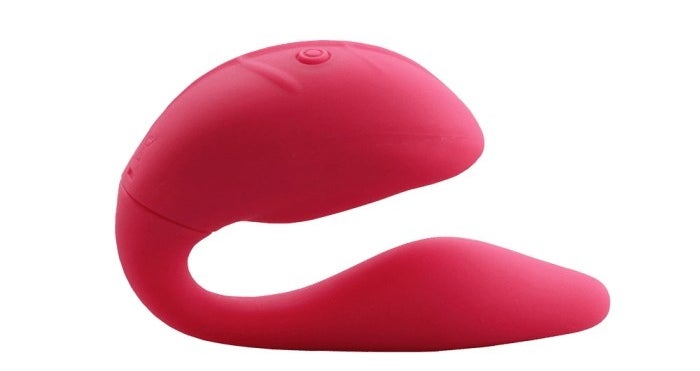 11.
A set of three Satisfyer Kegel balls because your pelvic floor needs love, too. Using these balls for just 15 minutes a day can help you to climax more easily and with greater intensity. While these balls are all the same size, each one is a different weight so you can work your way up to a better orgasm.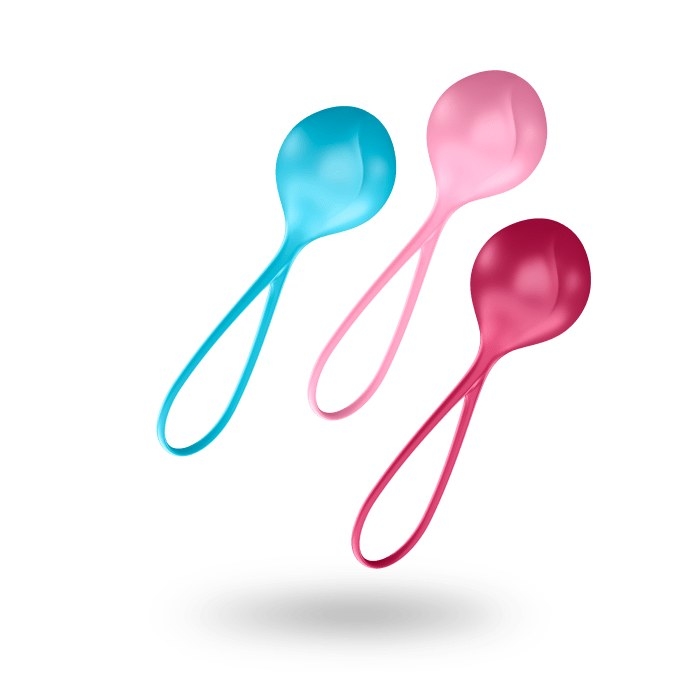 12.
A clit suction stimulator from Satisfyer because who doesn't want to surround their clit in a sensual vacuum? This vibrator features 11 different pressure settings and boasts a motor that's powerful, yet quiet. Reviewers love the long battery life (it's rechargeable) and that it gets the job done ~really~ quickly.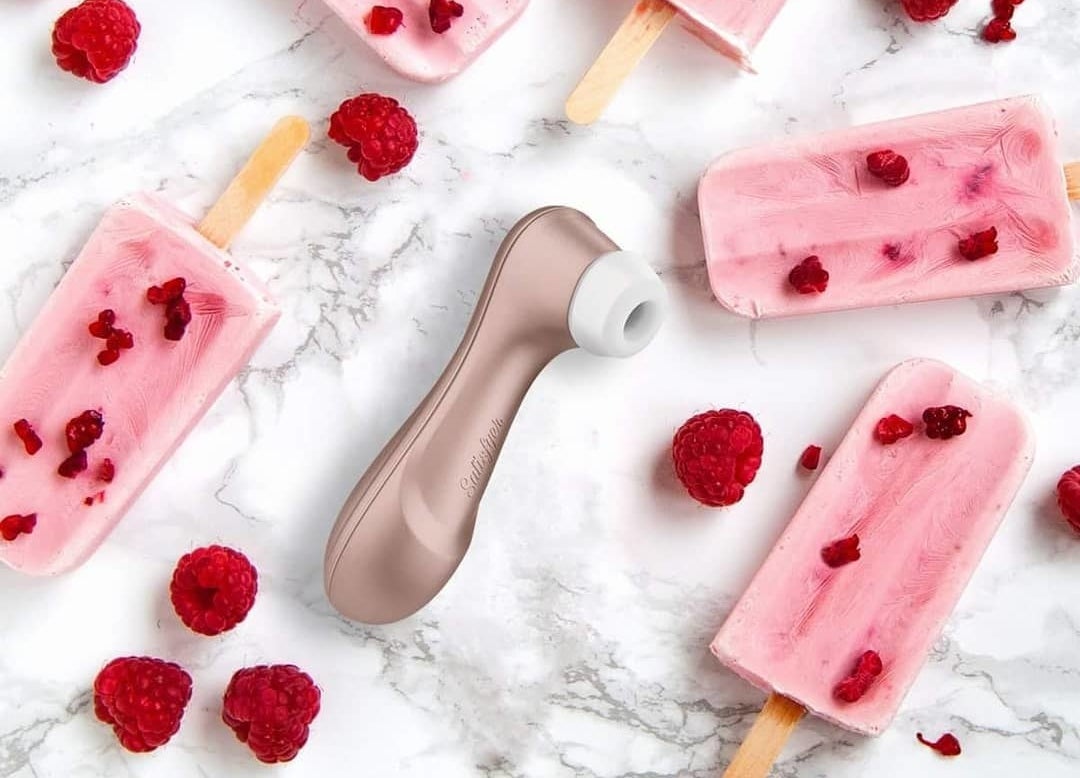 The reviews for this post have been edited for length and clarity.
Did you know BuzzFeed Shopping can now send you product recommendations RIGHT to your phone?! Learn more here.
BuzzFeed