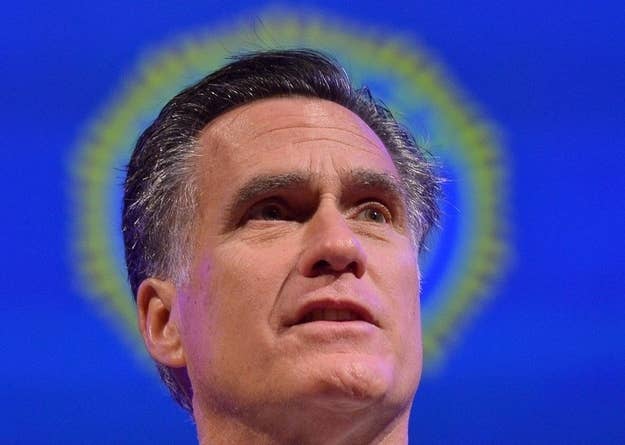 INDIANAPOLIS, Ind. — The newly-minted Republican presidential nominee left Tampa Wednesday for Indianapolis to address a topic that has gotten little attention in a campaign focused centrally on the economy, foreign policy.
Romney told a crowd of a few thousand veterans at the American Legion convention in Indianapolis that among his priorities as president would be finding jobs for veterans at home, while maintaining a focus on national defense, including maintaining defense-spending levels.
And Romney cited his recent trip abroad to the United Kingdom, Israel and Poland as an example of his foreign-policy chops.
After meeting with foreign leaders and visiting cultural sites in the three countries, Romney said, "I came back home with an even deeper appreciation for the importance of strong ties to our allies."
Romney appeared in good spirits today, boarded his campaign's jet in Tampa carrying a duffel and a clothing bag, and wearing Levi's, black leather shoes and a button-down shirt. Members of the press were escorted into the Indianapolis convention hall just as one American Legion speaker was delivering a "Report of Americanism," according to a projection behind him. Among the items in the report: support for making English the official language.
He began with a joking reference to Hurricane Isaac, which continue sto batter New Orleans.
"I appreciate this invitation to join you on dry land this afternoon," he said to open his speech. The crowd laughed.
Turning serious, Romney expressed support for New Orleans as its residents feel the effects of Hurricane Isaac.
"Our country must do all we can to help them recover," Romney said.
Romney also hit President Barack Obama on sequestration, which would cut billions of dollars from the national defense budget, were the cuts to take effect. The cuts were approved by default when the congressional super committee could not reach an agreement on how to reduce the national deficit.
Initially, Romney said, Obama said he wouldn't cut the defense budget.
"I thought I finally agreed with him on something," Romney quipped.
Romney proceeded to blame the president and his administration directly for the cuts now set to occur, which Romney called "reckless."
"The Obama administration is set to cut defense spending by over a billion dollars," Romney said. "My administration will not."