A Vintage Store Is Going Viral For Putting Up A Sign About Face Masks That Gets Real Dark, Real Fast
That's a good sign.
They reopened on June 1, and like most logical businesses, are requiring people to wear face masks inside their store.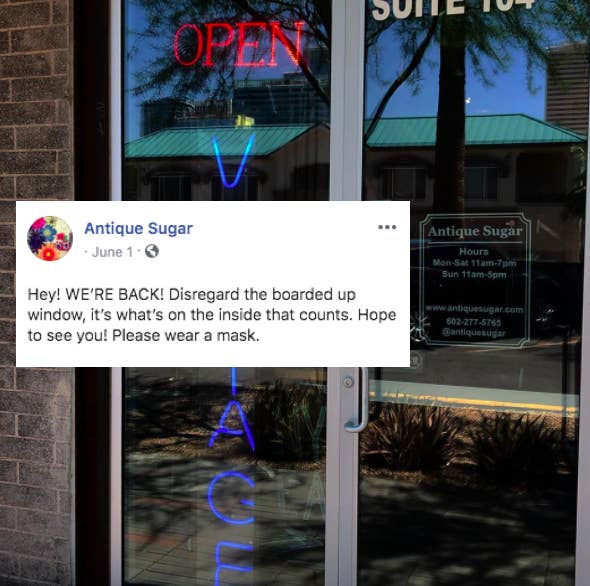 If you didn't know, Arizona has become one of the hot spots for COVID-19 cases and deaths, so it's been especially important to follow these safety protocols.
The owner said that they originally had a "much sweeter" sign that said: "Thank you for wearing a mask. Help us stay healthy so we can stay open." She got frustrated with people coming in and arguing with her about it, so she changed it to the one that's now going viral.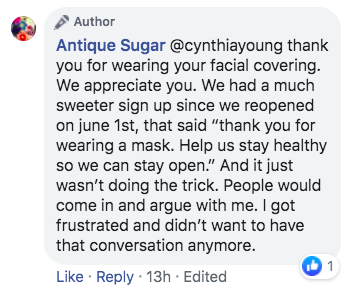 Here's the sign. The tweet has over 80,000 retweets and 350,000 likes:
And for the few that disagree, here's what they said to someone who called them "disgusting":