Maisie Williams' Tweet About Her "Game Of Thrones" Sex Scene Made Me Laugh And Cringe
"Ahaha kill me."
Unless you've somehow managed to avoid both your television and the internet for the past 2 days, you probably know by now that Arya Stark had sex with Gendry on Game of Thrones this week, marking her first sex scene on the show.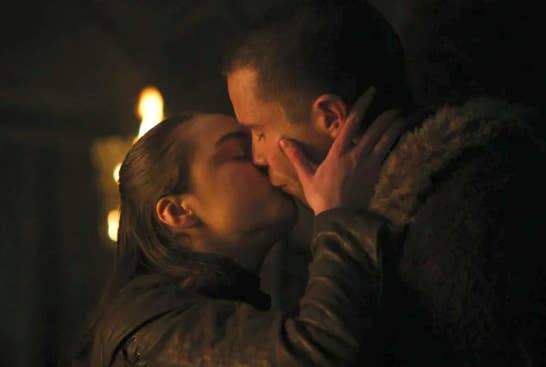 And since we've all watched Maisie Williams (who is 22 now) act on the show since she was a preteen, some people felt a tad weird about the whole thing.
Others, like Sophie Turner, found it pretty damn epic.
But, of course, leave it to Maisie to have the most hilarious and cringey reaction to the big scene in a simple tweet:
"My mother and my step dad and my 2 sisters and my 4 brothers have all probably watched this too."
But wait, it gets better! Maisie then responded to this reply to her tweet that honestly made me spit out my seltzer:
Anyway, there you have it. Arya is a badass and you're officially not allowed to feel uncomfortable about THE SCENE anymore because Maisie wins, hands down.