This Holiday Collection Is Focused On Plus-Size Girls And It's Truly Inspiring
It's time more designers and brands started realizing that plus-size girls want high-end designer goods too.
Jason Wu — a designer best known for dressing (MY) First Lady Michelle Obama — has just come out with a holiday collection in partnership with Eloquii. Y'all, it's LIT.
"We designed this collection for the ELOQUII customer - a fiercely fashionable woman who embraces her strength and sensuality," Jodi Arnold, founder and creative director for Eloquii, told As/Is. "ELOQUII was founded on the desire to transform the way in which women sizes 14+ experience and have access to fashion."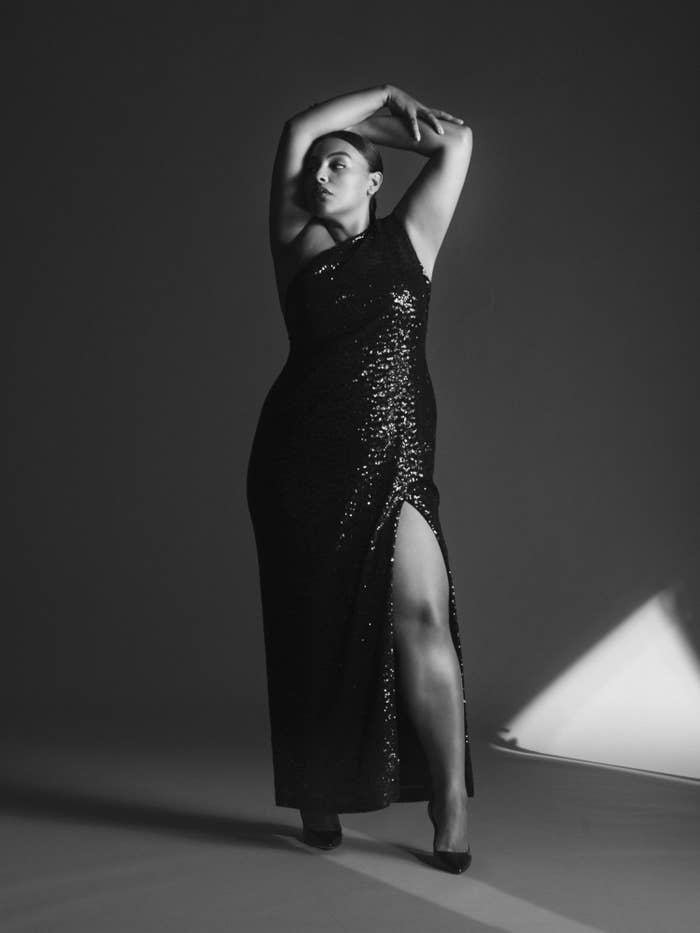 On the inspiration of the collection, Wu told As/Is: "We decided to create an evening wear collection inspired by 1950s fashion - an era of timeless glamour and sensuality defined by seamlessly tailored, feminine silhouettes." He added, "I highly admire ELOQUII's fashion-first approach and am always excited for opportunities that allow me to collaborate within this market. Women of all sizes are beautiful and should be celebrated with access to high-end luxury."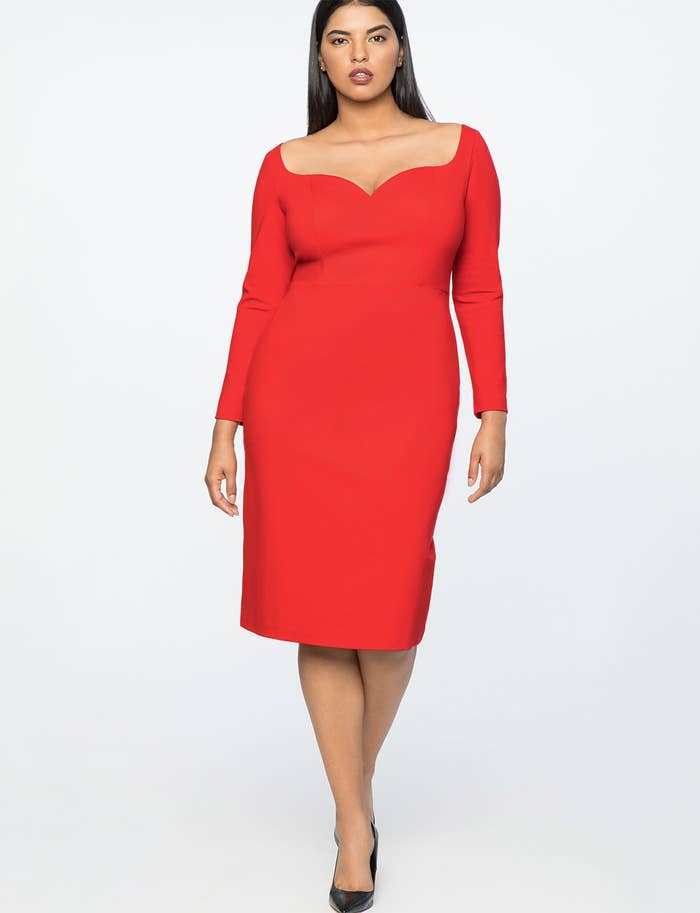 The brand is not only a serious gamechanger in the plus-size community (by actually offering clothes that FIT), but its size range is impressive: 14-28. And nope, the clothes they produce are not mu-mu's — they PROVE that curvy girls want sexy clothes, too.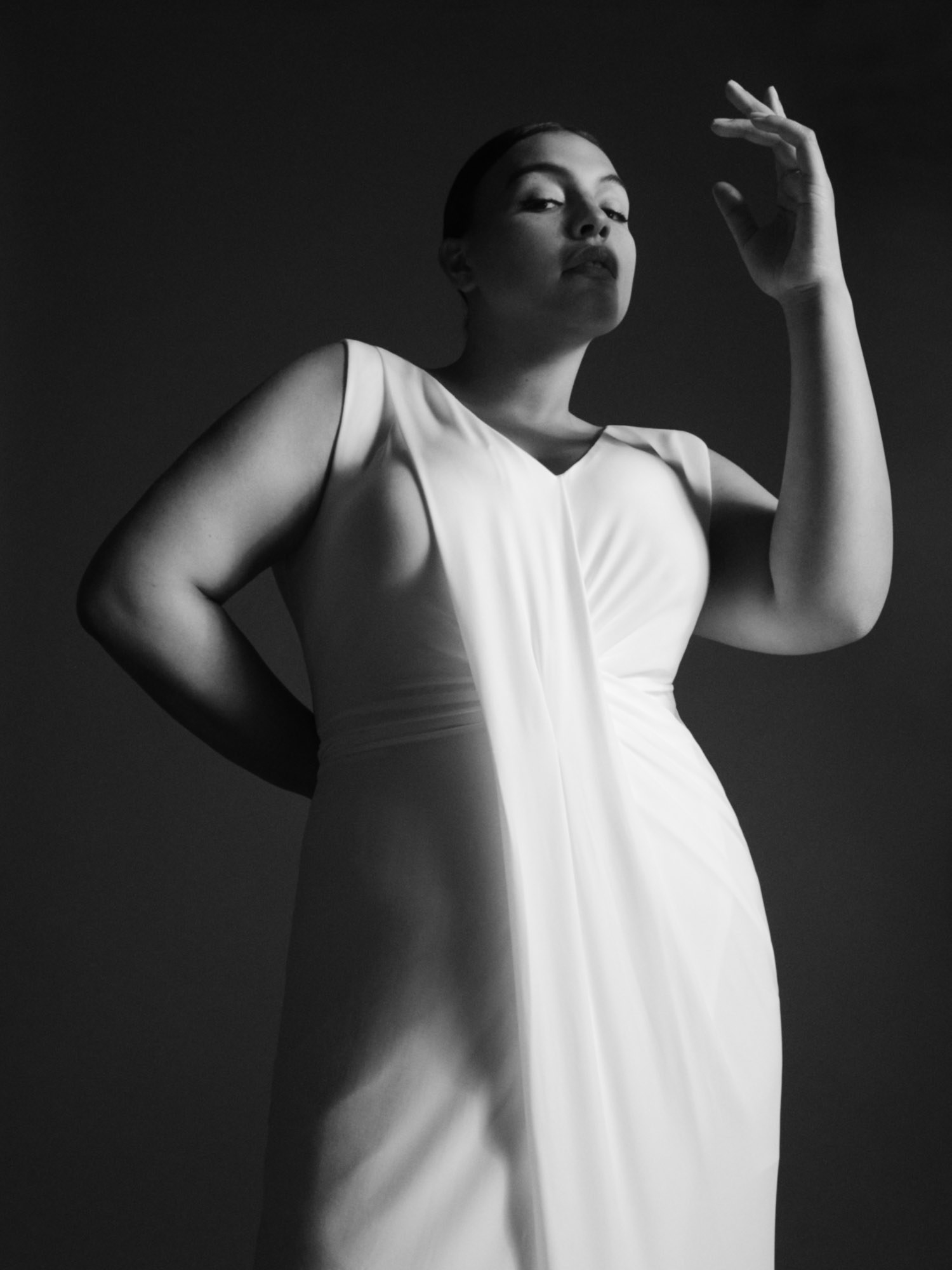 Social media raved on the beauty of the collection, like @jboog76 who had already "bought the tuxedo jacket and pants to match":

This Twitter user had no other words to say other than the collection being "perfection":
And @plussizeblogger let us all know that you'd "want everything" in this collection, and I absolutely agree:
Neither Eloquii or Wu have plans on slowing down for the plus-size consumer's fashion needs. "The industry is proving to be progressive with more and more brands becoming inclusive through several different channels," said Wu. "My hope is that this collection will simply continue to grow this revolution in transforming fashion." Same, y'all. Same.