The Good Advice Cupcake's New Book Is Filled With Invaluable Life Lessons
Grab Life By the Balls is an absolute must-read for fans of baked goods and great advice.
We hope you love the products we recommend! All of them were independently selected by our editors. Just so you know, BuzzFeed may collect a share of sales or other compensation from the links on this page if you decide to shop from them. Oh, and FYI — prices are accurate and items in stock as of time of publication.
Hey, you know who has a good handle on life? BuzzFeed's The Good Advice Cupcake! Who could be a better life coach on how to make life sweeter than a character made out of sugar?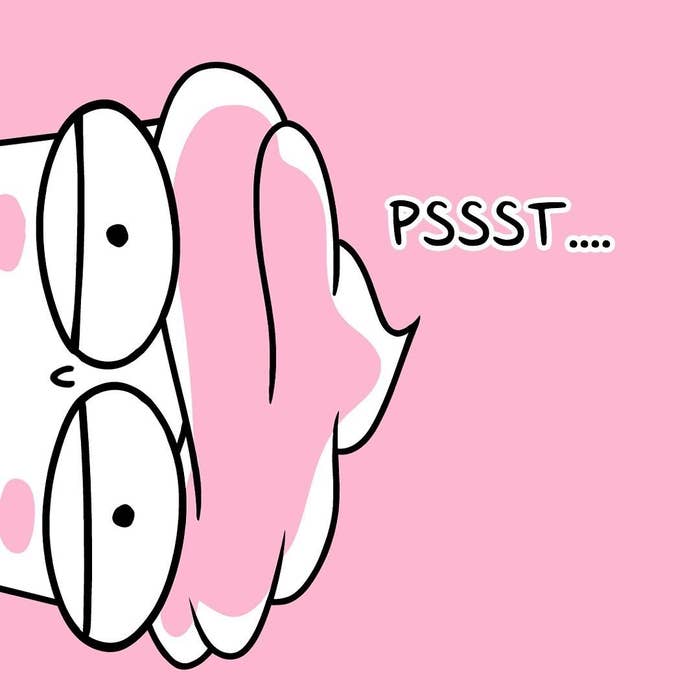 Now all those sugar cubes of wisdom can be found in the new book, Grab Life by the Balls!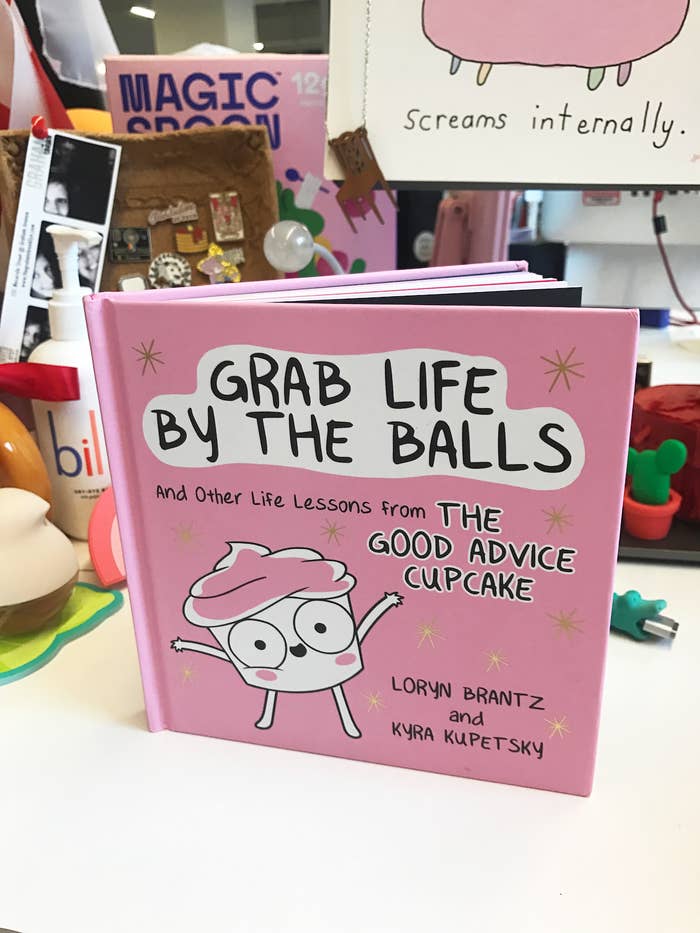 Let's take a look at what kind of important life lessons you can learn from talking desserts: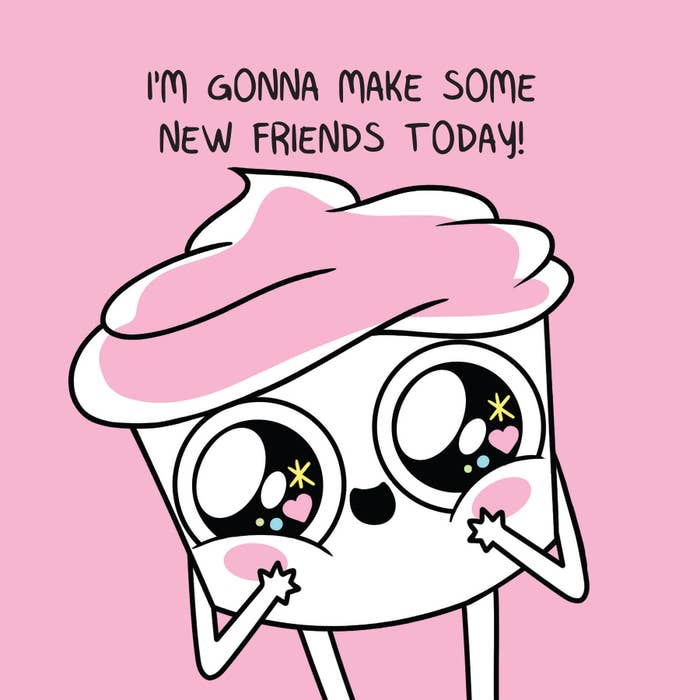 You should always surround yourself with good friends who love and respect you. It's better to curate a close friend group than try to befriend every single person you meet, even if you think a mean doughnut with sunglasses would make a great member of your crew.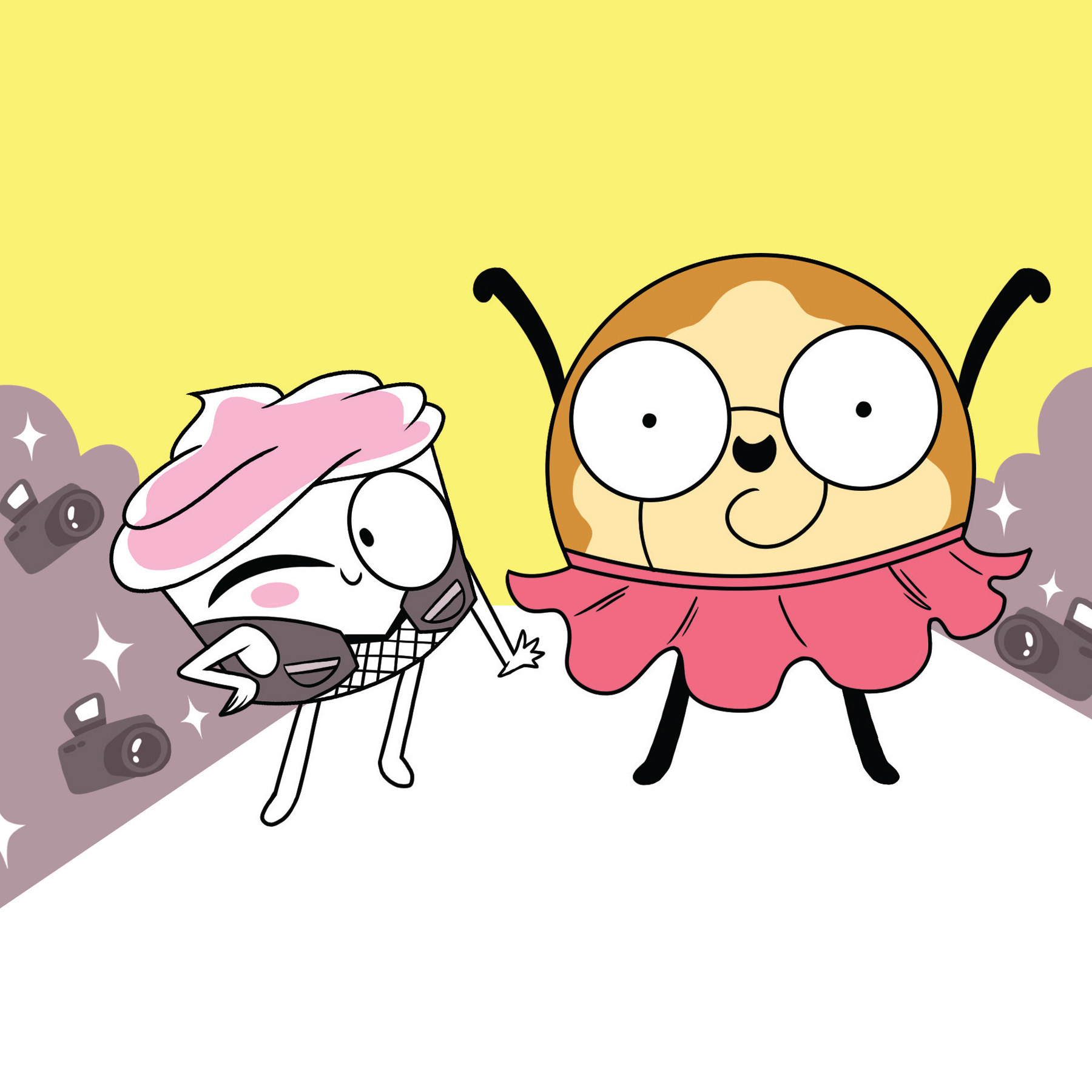 You should always dress for the job you want, even if that job doesn't exist yet.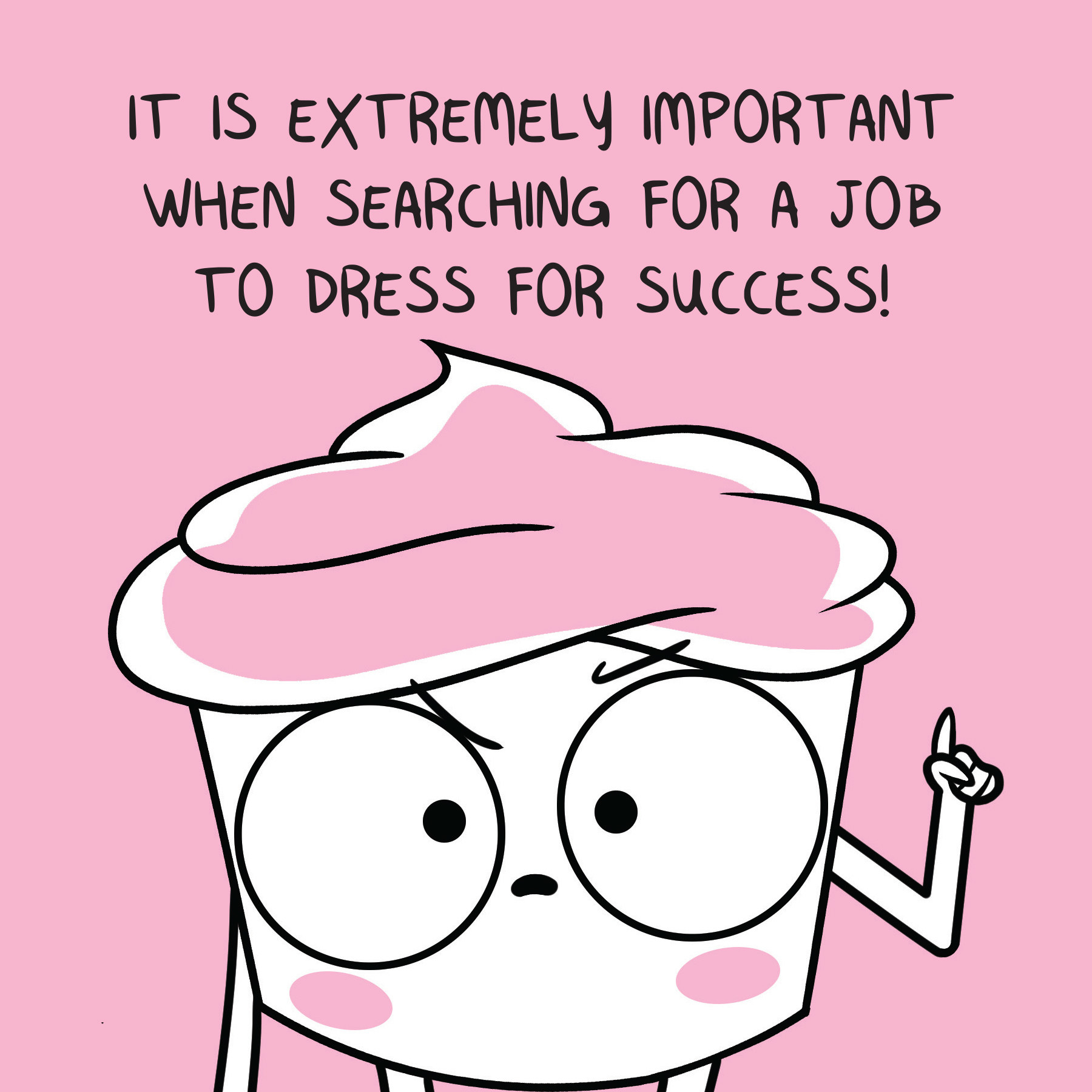 You should love the body you're in, whether you're a cupcake, muffin, eclair, or just a regular ole' human.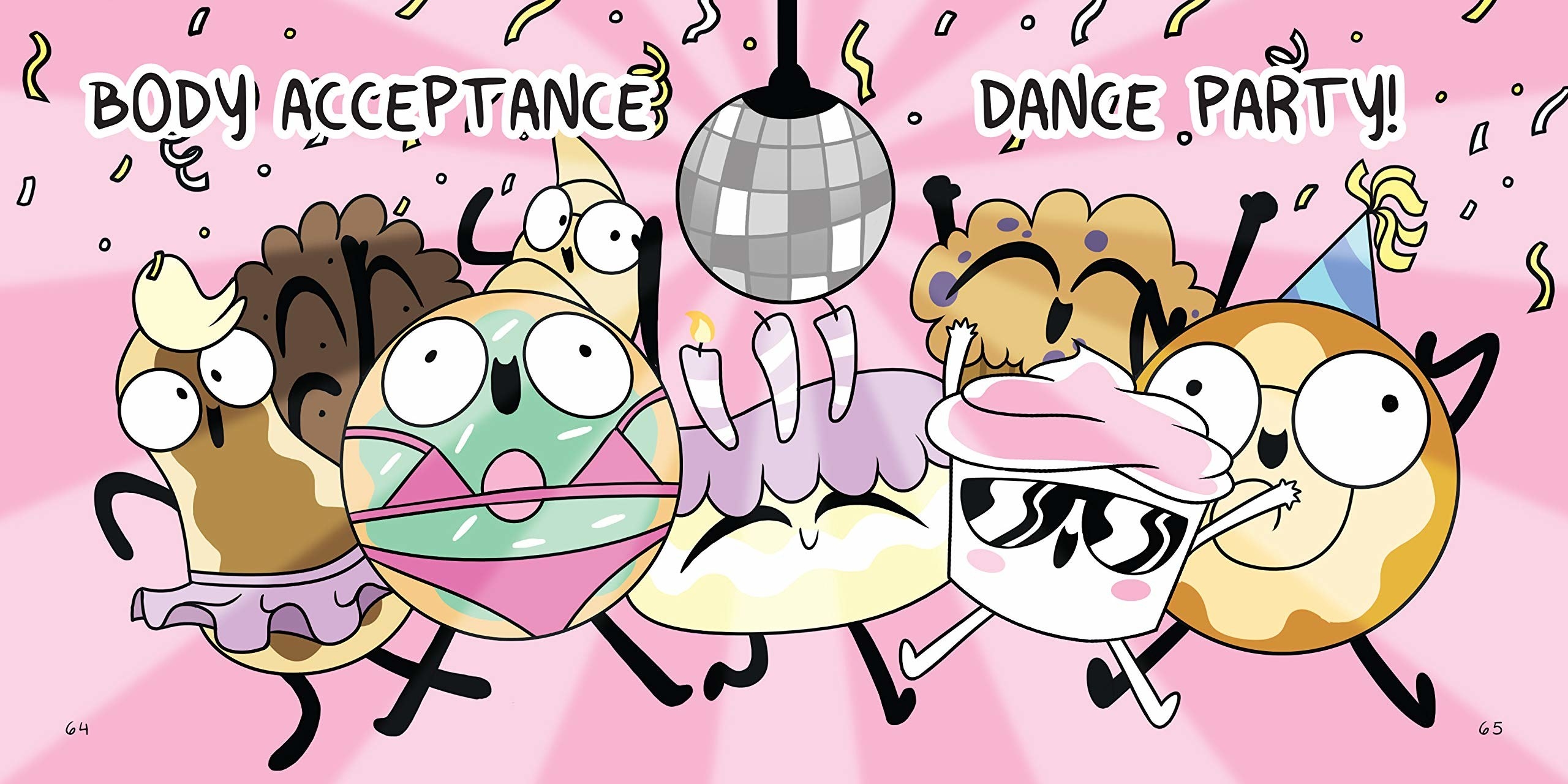 Anyway the main point of this book is to remember to frame life in a positive way, or as Cuppy would say: "GRAB LIFE BY THE BALLS!" Everything is so much sweeter when you do.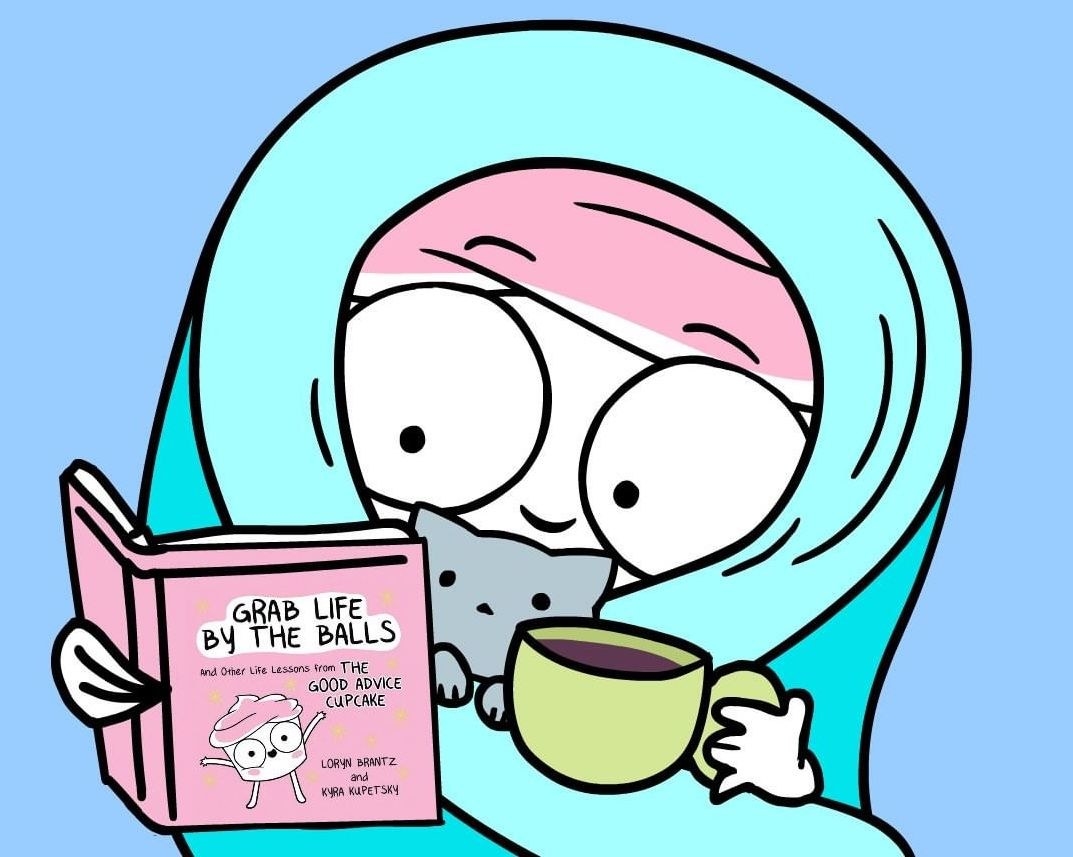 Also! If you're a huge Good Advice Cupcake fan, you can also sign up for a sweepstakes to get your name and likeness featured in an animated video. As in, YOU and CUPPY existing in the same canon. Wow!
There are two ways to enter. One: Take a picture of your favorite page of Grab Life by the Balls, post it to Instagram, and then tag @thegoodadvicecupcake and use the hashtag #CuppySweepstakes. Two: Email [email protected] with your complete name, address, city, state, zip code, and email address in the body of the email (no book purchase needed). Submit your entry before November 4 for a chance to win.
You can read all the rules and details here and GOOD LUCK.
Shopping for something specific? Check out BuzzFeed Reviews to find the best things for every budget!