We hope you love the products we recommend! Just so you know, BuzzFeed may collect a share of sales from the links on this page.
Remember middle school? That magical time in your life when you sought to exude maturity in whatever way possible. And the best way to do that, of course, was by spritzing yourself with the most sophisticated of products: Bath & Body Works body splashes.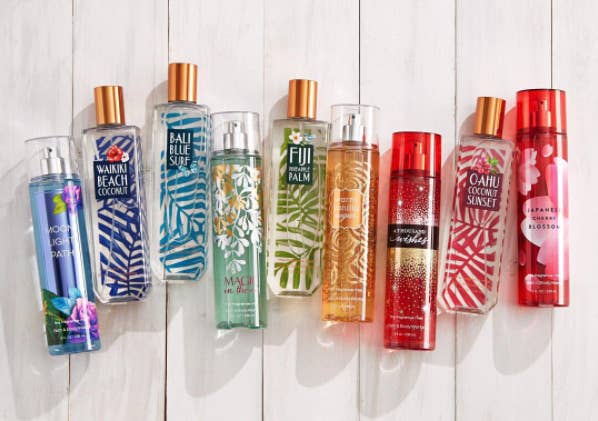 Cucumber Melon was my personal go-to, and I shed a little tear every time I think of our good times together: middle school dances, Applebee's dinner dates, etc.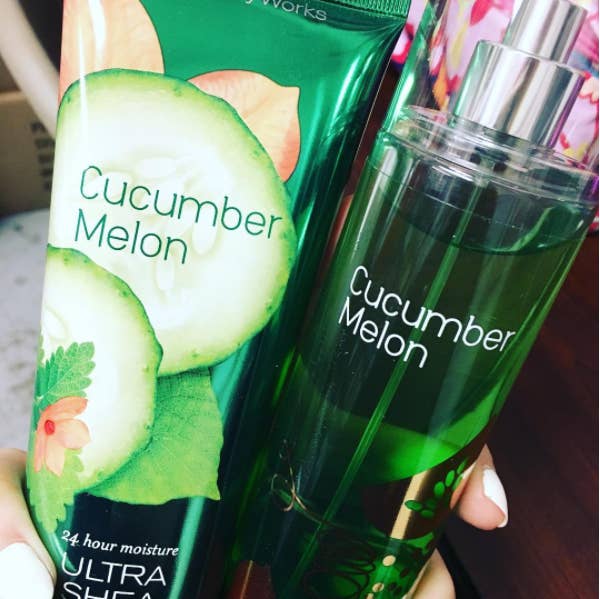 I was therefore devastated when I realized that Cucumber Melon, the scent of my entire Avril Lavigne-obsessed CHILDHOOD, was being pulled from shelves.
However, it is time to rejoice! Because this month, Bath & Body Works is re-releasing ten classic scents. Including...
These TBTs are available from now until the end of June during the store's semi-annual sale, where you can save up to 75% on your favorite products.
Me, realizing that it's officially time to stock up on hand soaps and lotions.
Oops. Something went wrong. Please try again later
Looks like we are having a problem on the server.
Which of the below body splashes did you REFUSE to leave your house without?